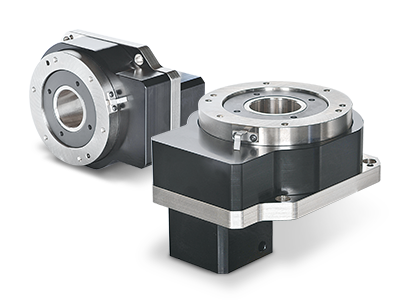 HOLLOW ROTATING TABLE
Features :
● With outstanding positioning accuracy and repeatability, the Hollow Rotating Table is available to use servo motor or stepping motor drive and exhibits exceptional dependability of performance.
● Direct Mounting of Workpiece.
● The rotating table allows for direct mounting of workpiece for added convenience in workpiece loading.
● Convenient Wiring.
● The rotating table is a hollow structure design, making it convenient for electric wiring or piping work.
● High Accuracy.
● Positioning accuracy is less than 1 min.
● Repeatability may reach ±5 sec.
● Stable Rotating Motion.
● The table rotation is stable and smooth as well as fast in positioning.
● Suitable for Various Motors.
● The rotating table can be driven by various brands of servo motors or stepping motors.
Model Identification